Functional
Raptor Point of Sales was designed to be quick and easy to use. Raptor POS targets at being a total management solution for your company. Raptor POS has fundamental functions vital for enhanced management and others tons of features.
Friendly
Raptor POS System requires just a few simple screen touches to complete a transaction, enabling waiting time to be greatly reduced. Simple operation steps ensure a shorter training period for the staff.
Flexible
Raptor POS System can be configured to meet your specific requirements. The POS / Point of Sales interface screens are carefully designed so that all type of transactions will take the minimum number of screen touches.
Complete & Incredible Features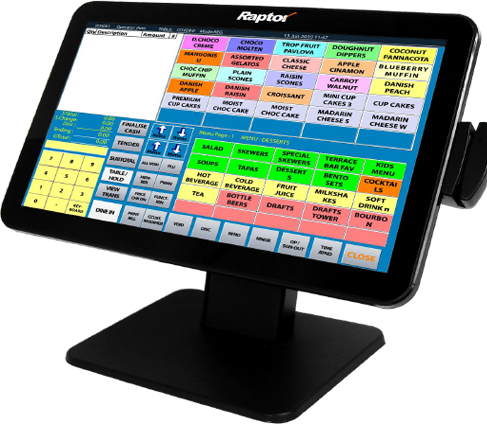 Raptor is the leading provider for hospitality systems in Singapore. Our primary markets are in Singapore, Indonesia, Malaysia, Thailand, Philippines, Mauritius, Australia, and New Zealand. Raptor is constantly being improved with more capabilities and features, in order to continue to be the market leader; we continuously invest into research & development.
Get in Touch with Us
Benefits
What's The Benefits Using Raptor Point of Sales?
Perfect Solution
Raptor POS is a comprehensive system that makes operations in your establishment efficient. Ordering of items, stock inventory, and accounts management has never been easier! Savings can be reaped and little training is required.
Cost Saving Solution
The Raptor POS System is an intelligent all-in-one solution that has all the fundamental features and benefits needed for the operation of hospitality establishments.
Technical Support
Raptor POS is committed to provide the best solution and support for the hospitality industry. We run a support team to provide an unsurpassed level of customer service.
Easy Maintenance
Raptor POS virtually runs on itself! This system was designed to require minimal maintenance.
Speed Ordering
Raptor Mobile POS, Raptor eMenu, Raptor Digital Ordering, Raptor Kiosk saves time and gives your staff the abiility to interact with customers while providing quicker and more professional services.
Professional Reports
Raptor POS System has incoporated an extensive list of built-in reports: Top 20 Sales Report, Daily Sales Report, Item Sales Report, Void Item and Refund Report, Discounts and FOC Report, Food Costing Report, Purchase Report
Raptor Digital Ordering
Raptor KIOSK Ordering
Raptor Web Reporting
Raptor InterConnect
Introducing our latest InterConnect platform, that enables best in class solutions to easily form an integrated F&B eco-system, with Raptor POS at the heart of it all. Raptor InterConnect is a platform developed by Raptor POS. Any 3rd party solutions can easily integrate to Raptor POS via InterConnect. Raptor InterConnect is a virtual platform that consists of open APIs and web services. It will constantly be evolving and growing as more solutions come onboard to enrich/enlarge the eco-system. Watch the video below to learn more.
Raptor Digital Ordering
The single most reusable item in the restaurant is the menu. Unfortunately, it is not possible to sanitize a printed menu after every use. The solution, Raptor Digital Ordering via the guest devices. The guest scans a QR code on his / her device, sees the menu and places the order on personal devices without downloading any app.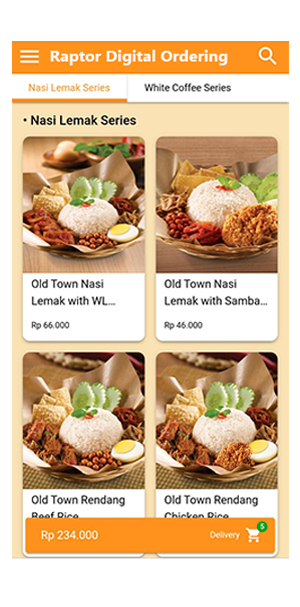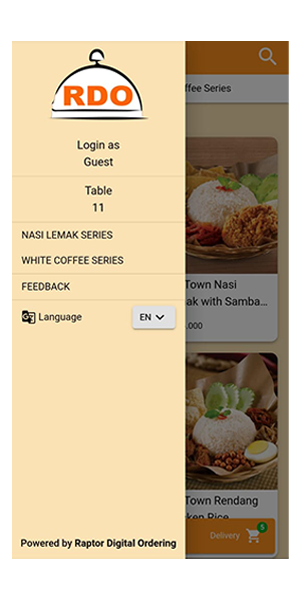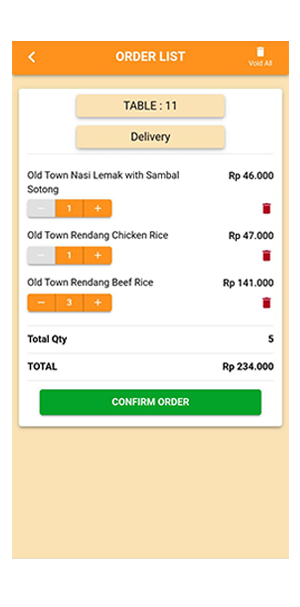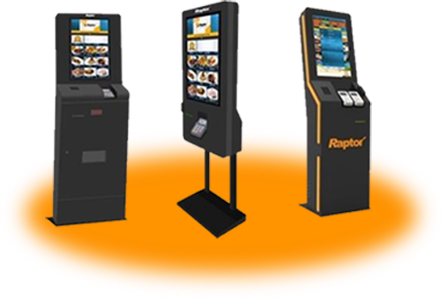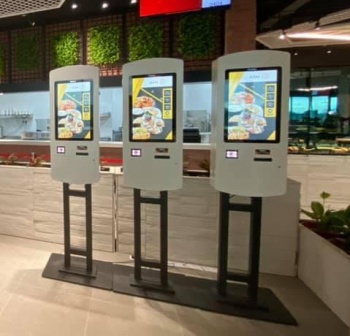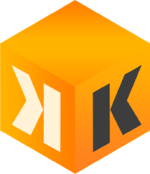 Self Service kiosk
Raptor Self-Service Kiosk equipped with an intuitive and user-friendly multi touch screen for your customers to have a more individual and interactive experience, while your staff can be re focused on the areas of your business needs.
Raptor Self-Service Kiosk can be designed to fit your business model, whether you are F&B industry operating Food Court or Retail merchant selling goods and services, our strong and experienced team can propose you cost effective and innovative solution to cater for your business needs.
Raptor Web Reporting
Raptor Web Reporting enables businesses to easily analyze profitability, cash requirements, table turns, covers instantaneously across multiple outlets. These information can be accessed real-time from our website. With our easy to view dash boards, sales data can be easily deciphered with a quick look.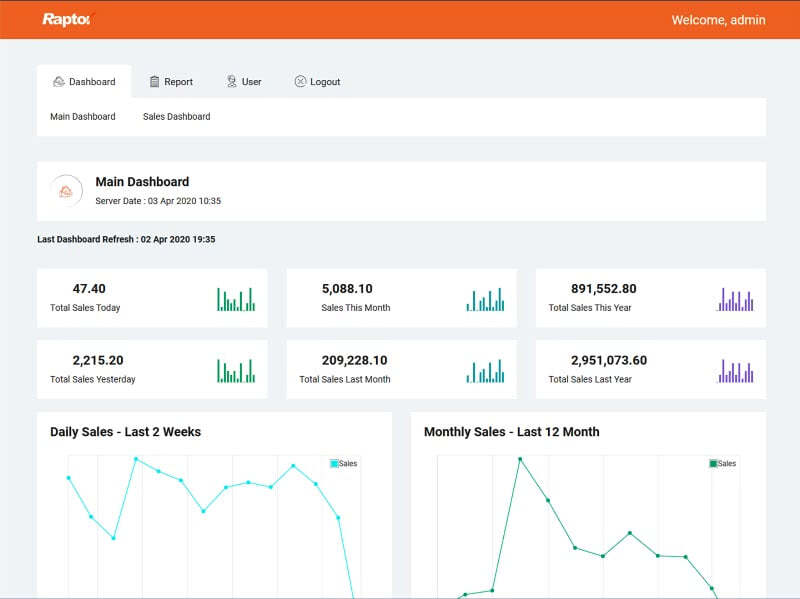 Raptor Inventory can be used to monitor stock movements, measure variances, determine cost of sales, and measure inventory usage by creating recipes from products.
Raptor POS incorporates this module to eliminate mistakes and pilferages, as discounts and promotions are automatically deducted and executed upon ordering.
Split Bill Module allows table orders to be separated into individual bills and facilitates payment for customers in big groups when they prefer individual payment of their orders.
Raptor HQ manage the exchange of data between head office and the chain stores. This feature gives you the ability to program the POS systems for your entire chain from one central point.
Raptor POS Membership Module allows an effective tracking of customers spending, frequency of visits and accumulation or redemption of loyalty points.
Tracking of 1 in – 1 out stock with quantity shown on the buttons
0
Check Closed - Since 2018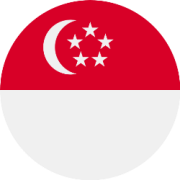 Singapore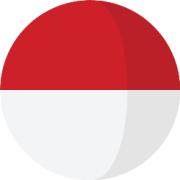 Indonesia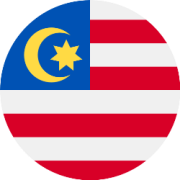 Malaysia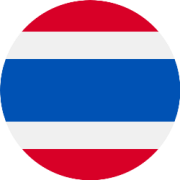 Thailand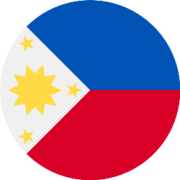 Philippines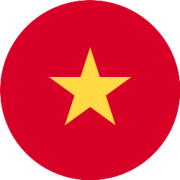 Vietnam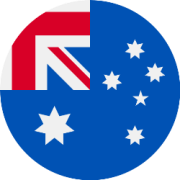 Australia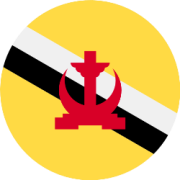 Brunei Darussalam
Get in Touch with Us
Contact us today to find out more about Raptor. Whether you're looking for product literature, information on pricing or technical support, we look forward to helping you.
Learn More
RAPTOR is an Information Technology solutions and services company focused on crafting world-class experiences for the hospitality industry. At present, its flagship product, Raptor POS, has 7 thousand users in APAC alone.
RAPTOR was launched in 2001, with a team of Hospitality and IT experts that had a clear vision for what Food & Beverage businesses must possess for success.
Now in 2021, with its headquarters in Singapore and offices established in Malaysia, Indonesia, and Philippines, we have a strong team of passionate developers and support engineers committed to innovation and development of features that continue to raise the standards of the industry.
RAPTOR aims to provide a seamless integration solution to the Food & Beverage industry, that is omni channel and encompass seamless cashless payments with intelligent data analytics.
Make technology an asset for your business. We strive to make technology integrate seamlessly with your business so that you can focus on what really matters and achieve more by doing less. As your technology partner, we will work hand in hand with you to have our businesses, in parallel, grow to the next level.